Project Connect planners detail designs for future Austin railroad subway stations
[ad_1]
The city's new light rail network will include several subway stations around the downtown core and south of Lady Bird Lake. (Courtesy of Capital Metro)
Planning for Austin's multi-billion dollar investment in an expanded transit system continues, and members of the Project Connect team have shared initial designs for the rail system's subway stations for the first time June 22.
While the new Project Connect rail lines will stretch through Austin, the transit system will operate underground around downtown only. In this area, travelers will be able to access Orange and Blue line trains from six metro stations. The downtown underground rail network was first unveiled last summer, and this month planners unveiled more detailed outlines of subway stations and several changes from the outline released a year ago. year.
">
At a public meeting on June 22, planners shared more information about the considerations they take when laying out the new facilities. Project Connect subway stations are designed to be open to all travelers with a focus on wayfinding, passenger comfort and safety, and ease of use. Stations will be accessible via escalators, stairs and elevators – and some with ramps – and amenities such as public art, shopping malls, informational video panels and more could also be included based on feedback. from the community.
"What you don't want is people spending more time underground than necessary," said Paulo Faria, architect of the Austin Transit Partnership.
Faria also said the stations will be lit by natural light below ground and their above-ground entrances will be "scaled" to match their surroundings while remaining access points.
Planners are also still deciding on the method by which stations and tunnels could be built. Options include mining via a tunnel boring system and the cut and cover method which would dig out specific pieces of the network before filling them. Faria said these decisions will also affect station design.
Central government station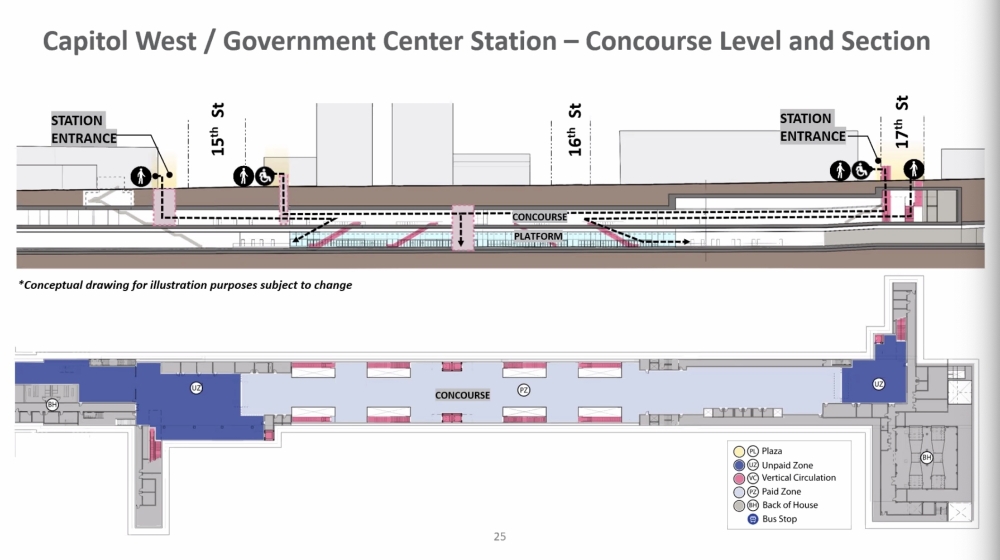 Republic Square Station
The Project Connect blue and orange lines will connect to the Place de la République station.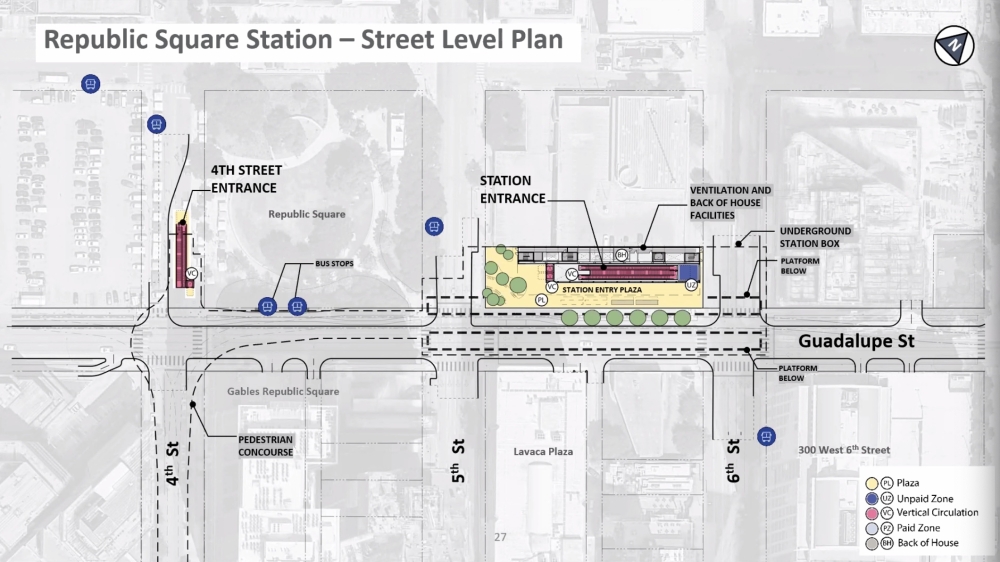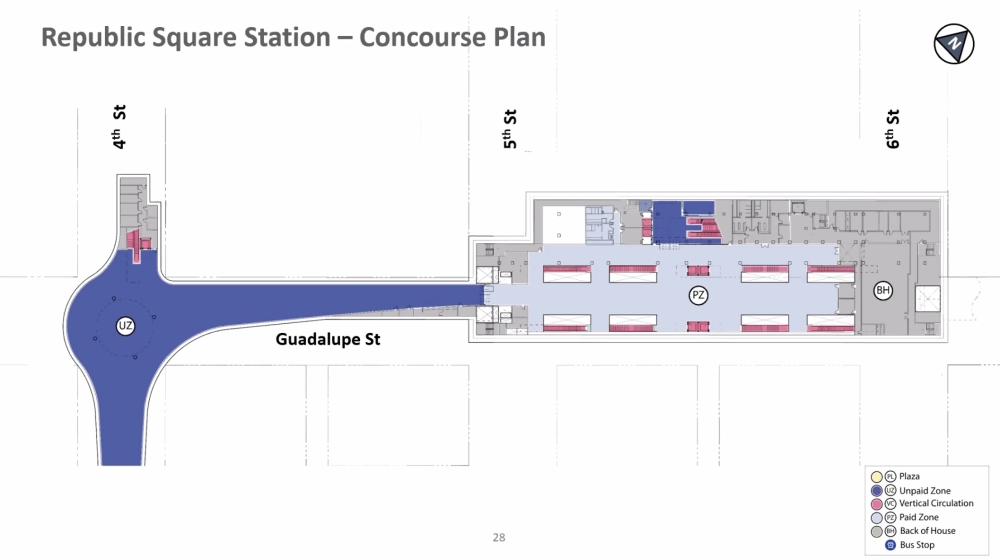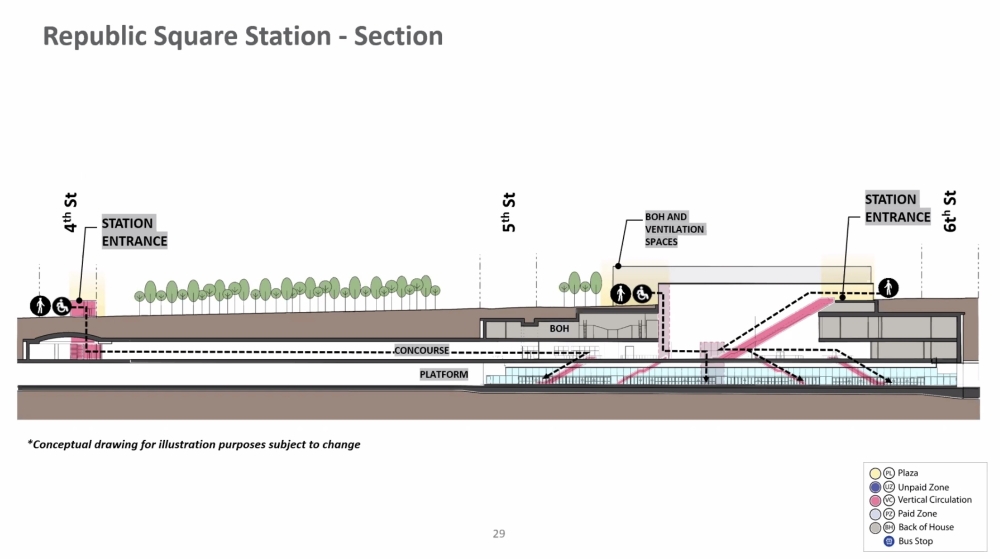 Shores Auditorium Station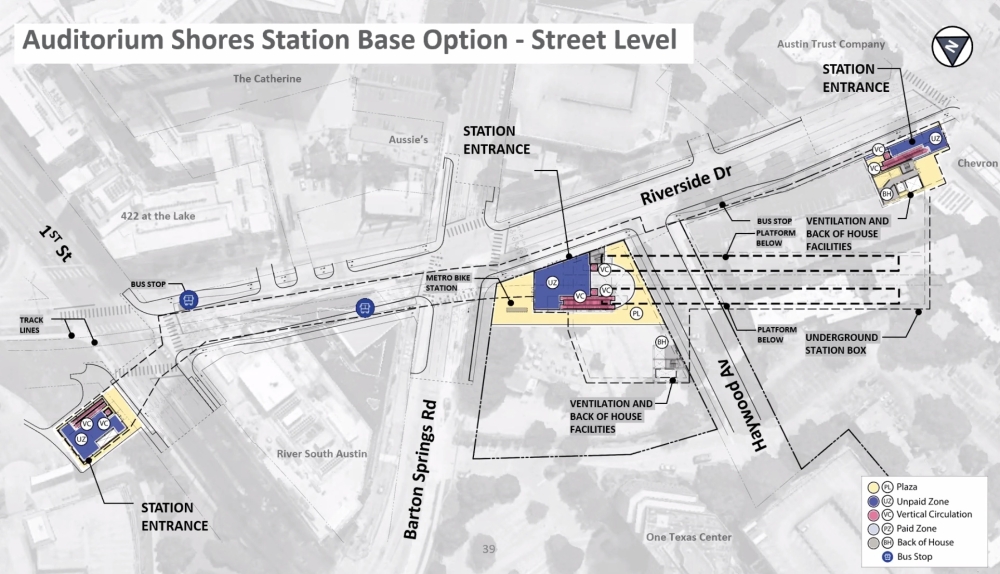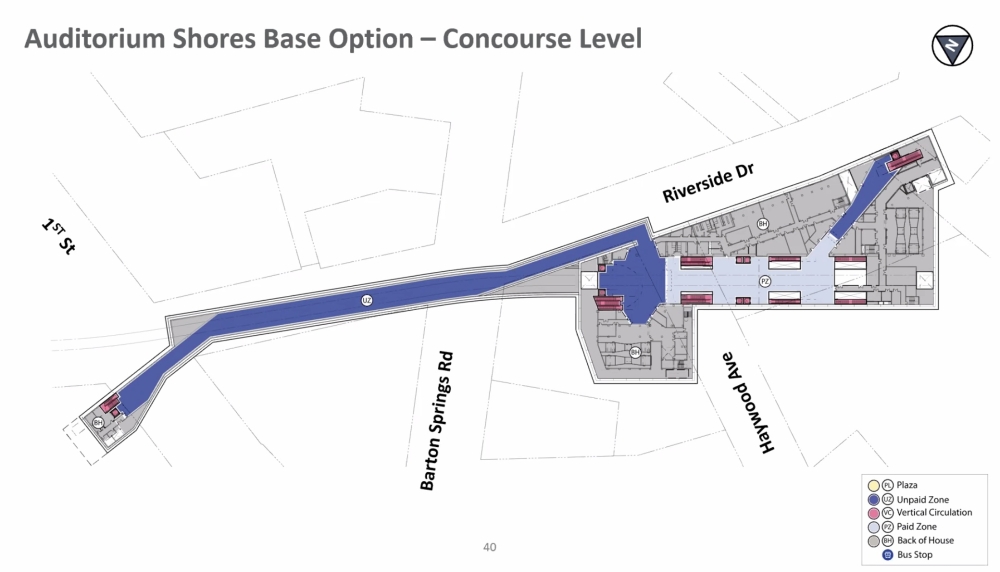 Planners said the Auditorium Shores subway station sits on one of the most "constrained" footprints on the rail network. An underground pedestrian walkway from the Long Center to the subway platform, which ATP design and architecture chief Peter Mullan says could cost more than $100 million, is part of the design that could be cut before construction.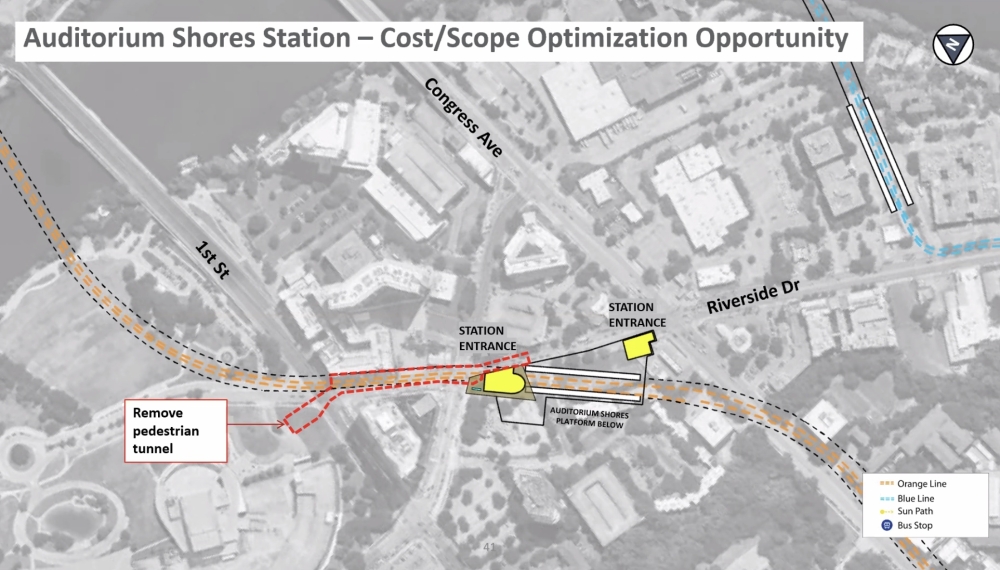 SoCo station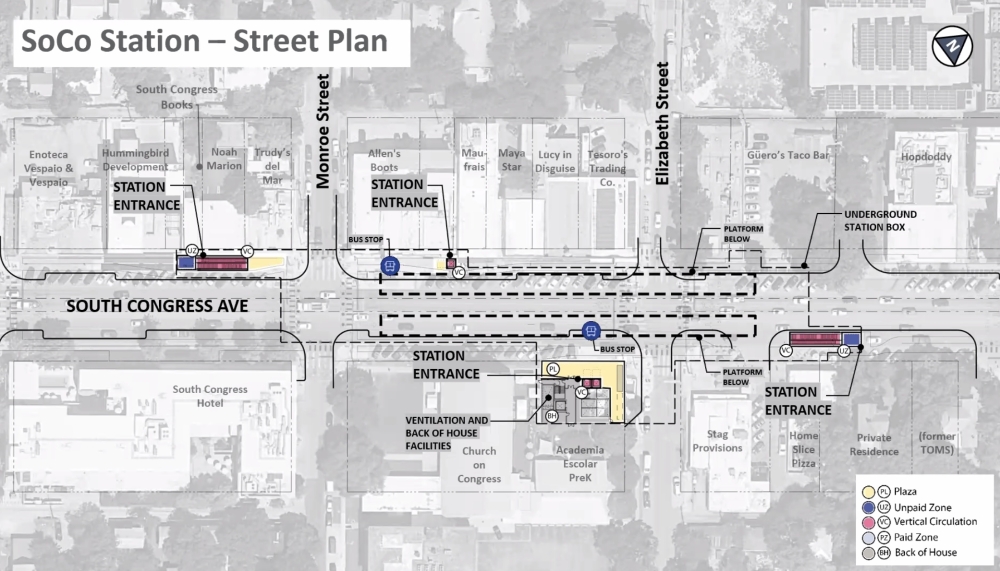 Congress Avenue Station: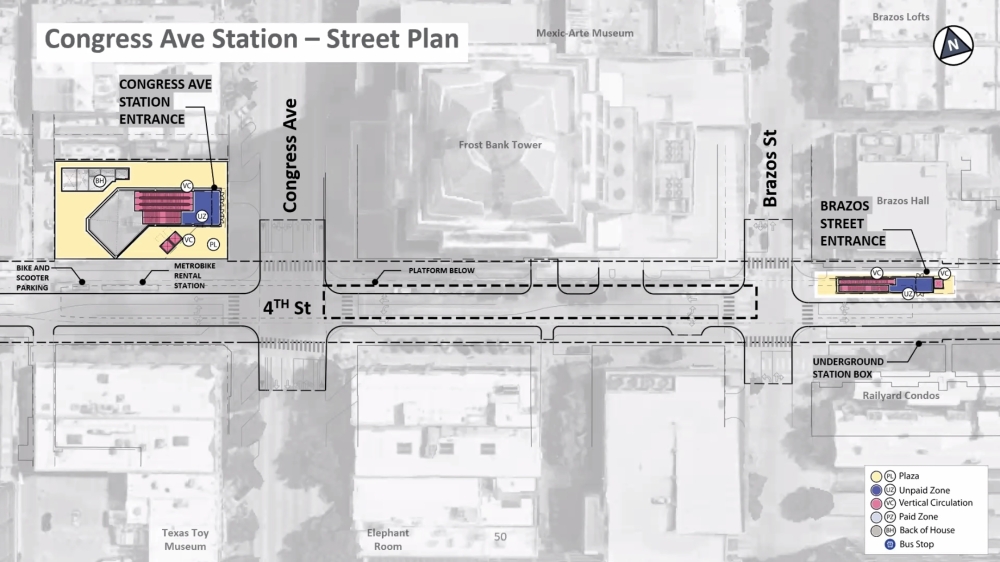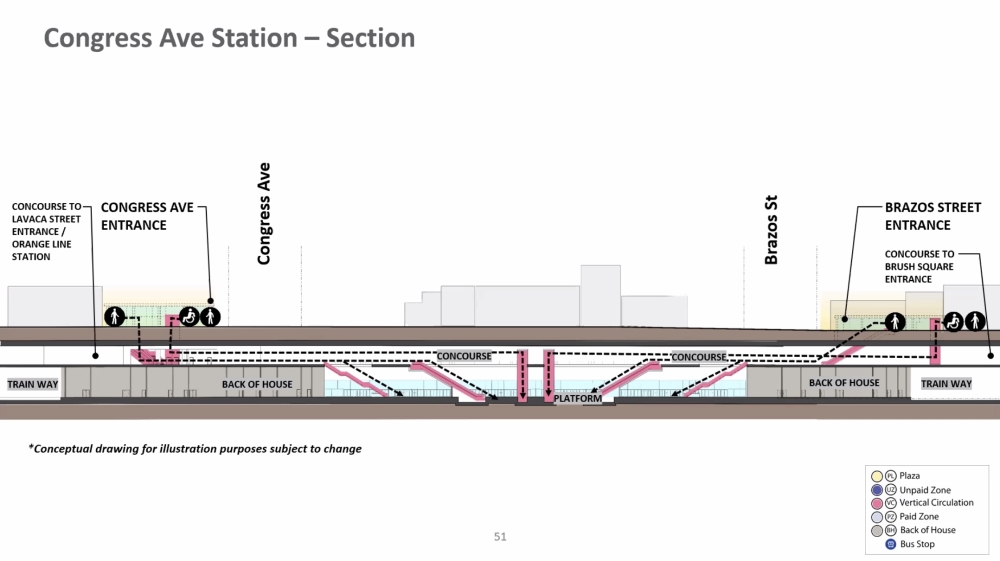 Rainey Station/MACC: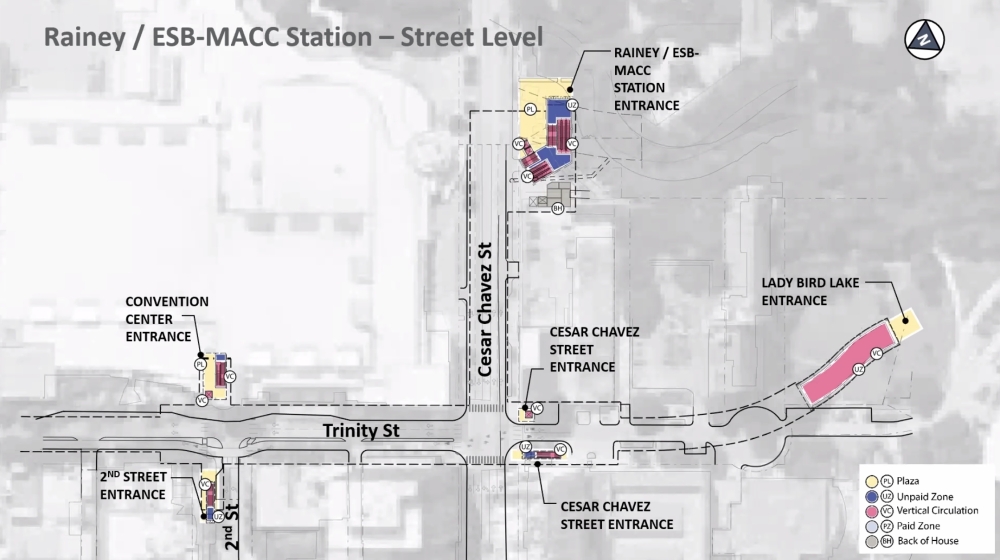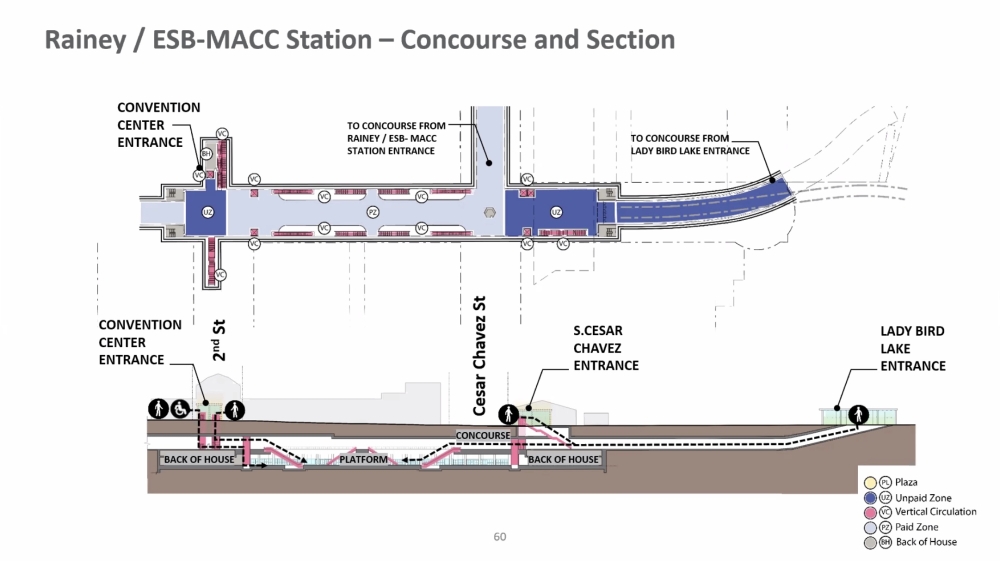 The south end of Rainey/MACC station will feature an extended ramp with bicycle and pedestrian lanes leading to riverside trails. The ramp area could be designed to blend in with the natural features outside and is necessary to accommodate the Blue Line path below.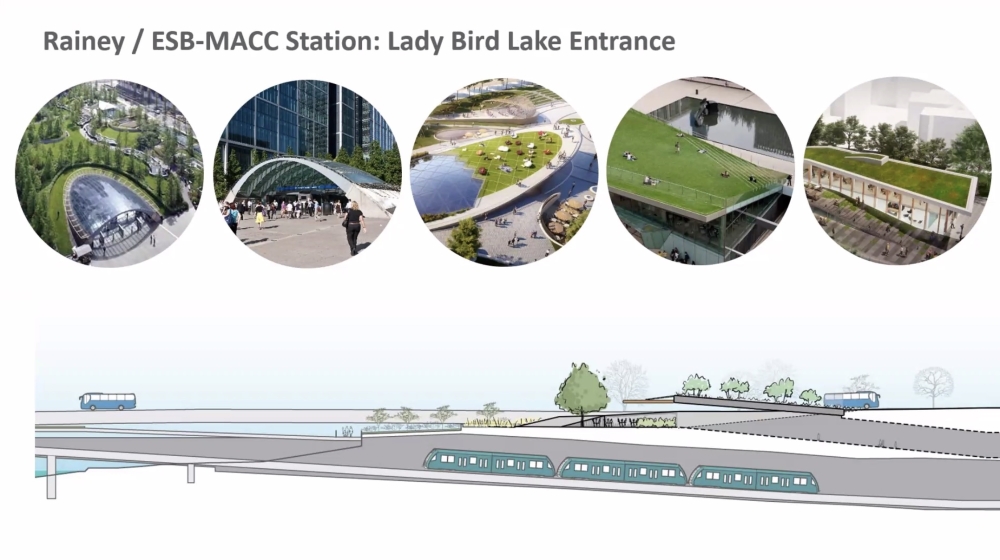 The Project Connect team designs walkways for Congress Ave. and Rainey/MACC on the Blue Line to connect to the metro at Place de la République station, forming a "downtown transit hub" for pedestrians. Pieces of the underground hub could be cut in future design phases for cost savings.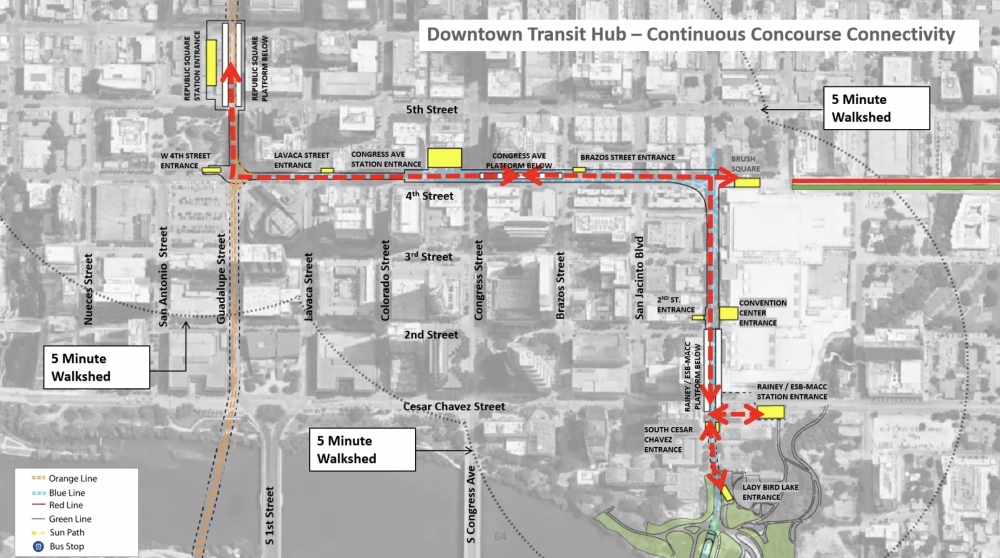 Rising costs
The subway is expected to be the costliest and most difficult piece of Project Connect's construction, especially given its rapidly rising price, in part due to current market and labor conditions.
At the June meeting, representatives from Capital Metro and the Austin Transit Partnership, entities guiding the development of the transit system, said there was still plenty of room for adjustments and cost savings as as the design process progresses. Peter Mullan, ATP design and architecture manager, called the cost of Project Connect an "elephant in the room" and said internal and community discussions will inform whether parts of the system will be deployed at a later date. later date or removed from current plans.
"We are going to have to make tough choices as a community. We are going to have to look at the phasing of the project, it will be an important part of managing costs, but there may be other choices we have to make," he said. and strong discussions with the community. We're going to have to make those choices together and move this agenda forward together.
Regardless of those rulings, Mullan said the voter-approved tax rate to fund Project Connect will not be increased.
[ad_2]
Source link